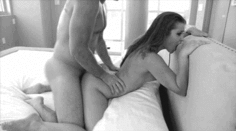 free xxx tube
This is the first part of a story told to me in 1983 when I was in the midst of my surgical training. Janine was 58 years old at the time. She had come to our medical center with her husband Jean-Paul so that he could receive experimental therapy to arrest his cancer. His treatments were long and ultimately failed. One night, she was visited by a senior pilot from Trans World Airlines. After he left that evening, I stopped in after evening rounds. This is what she told me that night…

1944. The north coast of France. After years of Nazi occupation, the Allies have landed and liberation is finally at hand. Our family farmhouse, strategically but inconveniently located in the path of the Hitler's troops, had been annexed in the wartime way. Three years ago, when I was 16, I watched from my hiding space in the barn as a German officer got out of his car, lit a cigarette, drew his Luger pistol and shot both of my parents dead. I joined the resistance that night.

Our final rescue was an American pilot who had the bad luck to run into the last operational squadron of German fighters. Six Messerschmitts against one Mustang, but he shot two out of the sky before his own plane was hit and he had to bail out. Aside from a few minor bruises, he was unscathed. John was the quintessential 21 year old American fly-boy, with his dark hair and impish grin. He spoke French well for a Yank, courtesy of a Paris-born father who had emigrated to Boston after the Great War.

When the allied infantry triumphantly marched through our village the day after John's rescue, it was clear that the resistance no longer needed me and also that the handsome young pilot and I could share a private celebration as only two survivors can. We sang, we laughed, we danced. And we made love several times each day. John's muscular body was stronger—and his cock far larger– than those the French boys who had shared my bed, and there were moments that I thought he might crash through my slender 5'5″ frame. But he never did. His skills as a lover were exquisite, and I hoped that he would stay forever. But he did not. Eventually, he made his way back to England, to a hero's welcome in America and to a different life.

John married his high school sweetheart, a socially prominent woman who would bear him a son and a daughter. I moved to Paris and married Marcel, a painter as romantic as he was indifferent to the necessities of food, clothing and shelter. But his paintings sold reasonably well, and when Marcel died of an infection in 1963, we owned the small flat on the XXth arrondissement, and there was enough money to get by.

1964. Paris. The Tuesday post brought the usual collection of bills, notices and invitations to social events. But there was another envelope, this one from America with John's return address. My pulse quickened as I opened the letter. John was still a pilot, of course, now flying international routes for TWA. It wasn't that I hadn't seen John—we had shared meals and some afternoon delight when John was assigned the Idlewild-Orly route—but it was nothing more than the occasional harmless pleasure of long-ago love momentarily rekindled. And, truth be known, I had not been held by a man for more than a year. I hoped that he would be arriving soon.

Alas, he would not. But his 19 year old son Stephen, newly graduated from one of the well-known boarding schools and scheduled to attend West Point in the fall, would be touring the European capitals for six weeks. Would I be willing to show him Paris? John went on to add more details about Stephen, how he had excelled at both his studies and at sports, allowing that his social development was perhaps a bit behind. Dancing lessons aside, he went on, Stephen had been spared the distraction of young girls at the all-boys school. Socially graceful, I mused, but unskilled in the art of love.

I noticed that the envelope was not quite empty, and retrieved a photograph that took my breath away. Father and son, together at the beach. The years had been kind to John, who was just beginning to go grey and only slightly thicker through the middle than he had been two decades earlier. But it was Stephen's image that so captivated me. A carbon copy of his father, as he parachuted out of the French sky—the same impish grin and muscular chest and thick, powerful thighs. I found myself daydreaming about what was hidden by his swim trunks, and with a tinge of anticipation, suddenly quite wet between my thighs. A deliciously erotic plan began to take shape in my mind…

***

I counted the days –or more accurately the nights—until the 7th of July. I resisted the urge to meet him at the airport, deciding that he would be better off finding his own way through Paris to his hotel. His father assured me that Stephen's French was far better this own, and that he would have no trouble communicating with the sometimes cool Parisians. Instead, I simply left a note at the hotel that young Stephen should arrive at my flat at "vingt heures moins quart"—7:45 pm. Perhaps I was too forward, telegraphing my plans with paper carrying a hint of my favorite perfume.

At five in the evening, I drew a hot bath to soften my skin and to shave my legs. For the first time in months, I took care to trim and shape the red ringlets at the door to my sex. My clitoris began to tingle with anticipation as it hadn't for a very long time, but I resisted the urge to pleasure myself. I wanted to wait.

Stepping out of the bath and toweling dry, I was pleased with my still youthful appearance—short red hair, green eyes, smallish breasts that were still quite firm, and slender hips. Thinking about the evening ahead, I selected a black lace panty and matching lacy demi-bra that sharply contrasted with my milky skin. Not that I needed the support on top, but I remembered with fondness how John had fumbled with my bra the first time we ever made love. A touch of make-up and a drop of perfume on my wrists neck and between my breasts followed.

For this special evening, I wore a "little black dress", a wrap-around style that would later be made famous by designer Diane von Furstenburg. A jade necklace that matched my eyes completed the ensemble. Sophisticated, not quite demure and, I thought wryly, hopefully a younger look than his mother! I telephoned the bistro down the block to tell them that widow Janine would be escorting a young American to dinner.

Exactly on time, the doorbell rang. My heart pounded. What was I doing? What would he see in me? But there was no going back. I sprang up to let Stephen in.

To say Stephen was handsome would have been the equivalent of saying that there was nice art the Louvre. Clean-shaven, black hair and impossibly blue eyes, he could have been a movie star. He wore a blue blazer with brass buttons, light grey slacks, a blue shirt and a cornsilk tie. He was, if such a thing were possible, even more handsome than his father.

"Entree, Stephen, s'il vous plait," I stammered, accepting the flowers that was carrying. It took every bit of will-power to stop myself from flinging my arms around him.

"What a lovely apartment –but so perfect for such a lovely lady!" he said. His father was wrong about at least one thing. Stephen might be socially inexperienced but he was hardly inept. First flowers, then compliments. Experience or talent, I wasn't sure. I also didn't care.

"We have reservations at a bistro down the street. The owner and my late husband were good friends, and I still eat there frequently. The food is wonderful, and you'll have a chance to watch Parisians in their native habitat," I declared.

"A field trip for my first night in Paris? What a treat!" he laughed, offering his arm as we stepped out into the warm evening.

The popular bistro was busy, but the owner had reserved a corner table for us so we could watch the crowd. As he seated us, he whispered "Janine, at least you have found yourself a handsome young lover. Your late husband would approve."

I must have blushed ten shades of red when I told him that Stephen was the child of an old friend who had arrived in Paris less than 24 hours earlier. A response, not a rebuttal.

Dinner was unfussy but elegant. We began with a frisee, endive and pear salad. Next, fish and steamed garden vegetables. A crisp Sancerre to wash it down. Fresh berries and whipped cream. A small coffee. Nothing to detract from the conversation.

Stephen told stories of his father, of antics at the boarding school and of life in the United States. The bistro owner came and shared a glass of wine with us, needling me by asking Stephen about all of the girls he must have left behind. Stephen parried, saying that his father had assured him that French women were the most beautiful on the planet, and from what he had seen so far, he could only agree. The owner winked, I blushed, and Stephen grinned.

"My dad told me how you looked after him after being shot down," he went on.

I quickly gathered that his father had omitted the intimate details, as well as the fact that we had not been complete strangers since.

"I am so glad that your war ended as happily as it did," Stephen added.

We chatted past 11 p.m., making plans for sightseeing the following day. I called for the check—"L'addition, s'il vous plait"—but the owner refused, saying that he owed it to my late husband and besides, he hadn't seen me so radiant in a year.

At least I managed to get out of the bistro without blushing again. Stephen again offered his arm—handsome and well-mannered!—and we strolled back to my flat. I sensed his awkwardness for the first time that evening, preempting a pause at my door by inviting him in for a cognac.

"Stephen, you must relax, take off your blazer and open the door to the balcony while I freshen up."

I took off the necklace and the dress, slipping on an evening robe over my undergarments, and went to pour two snifters of Remy Martin.

I found Stephen on the balcony, looking out over the rooftops, watching the couples in the street below. We shared our cognacs in silence, just drinking in the warm night air and the sounds of Paris. In the distance, a clock chimed twelve. I took his glass from him, slipped my arm around his waist and looked straight into his eyes.

"It is midnight in the City of Light, Stephen. You know what that means, don't you?"

He shook his head once.

"It means half of Paris is making love…to the other half," and pulled myself up to meet his mouth.

He wrapped his arms around me and drew me close to his chest. It had been two decades since I felt such power surround me. But my attention was quickly drawn lower—to the unmistakable swelling of his cock. I led him off the balcony, closing the doors and pulling the sheer curtains closed. He started to say something, but I cut him off.

"Stephen, you must know that your father and I were lovers once."

He nodded.

"He was fantastic, and I have a feeling you are as well."

It was Stephen who blushed now, stammering that he was not exactly experienced in the art of love.

"That's why God gave older women to young men."

Then I slipped the robe from my shoulders. Stephen gasped audibly.

"There cannot be any art in Paris as breathtaking as you."

I put my arms around him again, telling him that he was saying all of the right things. I hooked my leg around his, pulling his now-throbbing cock against my lace panties, wetter than they had been in years. And then I asked him to help me out of my bra. One move, half a second, and he had my breasts completely free for his hands and mouth to explore.I quickly undid his necktie, his shirt and his trousers, leaving us both naked except for his white briefs and my panties.

"You first," he said.

"Then pull them off me" I replied.

He knelt in front of me, his eyes fixed squarely on my now-dripping pussy. Slowly he pulled them down, letting me step out of them. He took a deep breath, savoring the musky scent, and began to slip his hand between my thighs.

"Not yet! Yours have to come off as well!"

I was less subtle, stretching the waistband so it would slip over his cock and balls. And I had to stretch it a lot.

The French are smallish people, both in stature as well as in other parts. Among my twenty-odd lovers, so it had been years since I had seen such a magnificent, thickly veined cock. It was average in length, but that was the only thing average about it. Thick, with a head the color of raspberry jam, it throbbed with each beat of his heart.

I could not help myself kneeling before him. I had to have his luscious cock in my mouth. I let my lips close around the head, swirling my tongue over the velvet surface.

"Ohhhh…."

Stephen had not expected this. I felt his cock swell within my mouth, and from his sighs and groans, I knew he was close. He tried to pull away, but I would not let go. My hands stroked his shaft and balls until he climaxed, his sweet cum filling my mouth. I took a sip of cognac to wash his sticky juice down.

"Did you enjoy that as much as me?" I asked as his body stopped quivering.

Wide-eyed and grinning, he nodded.

"Now I will teach you to pleasure a woman."

We walked to the boudoir and after I pulled back the duvet, I lay back on the bed, slipping a pillow under my hips so he could see all of my sex.

"Kneel down, my young lover, and inhale my scent."

Stephen did as he was asked.

"My cunt has two pairs of lips, the outer and the inner. The inner are always moist, but with your attention will become even wetter. Use your tongue to taste them."

Stephen began to explore, tentatively at first and then a little too roughly.

"Gently, Stephen, gently. Now just at the top, where the inner lips meet, is the center of my pleasure. Lick it gently…mmmm…that's perfect…now a little more firmly..you can even suck on it…"

Stephen pulled my hips into his face, and I felt my pussy tense with pleasure. I felt the delicious warmth spread over me as he used his tongue up and down across my clit.

"Mmmmmm…oh…oh..OH!"

Hot juices flowed from my cunt to his lips, and I could feel him lapping them greedily. I pulled him up to the bed and we kissed and caressed. I showed him how to pleasure my breasts, to make my nipples firm. By this time his cock was quite hard again.

"I need to be fucked, Stephen."

I reached to the nightstand and took out a lambskin condom. His look was one of surprise.

"Stephen, surely you learned as a boy scout to be prepared. Of course I was ready to make you my lover."

I unrolled the condom onto his cock and guided it into my now steaming cunt.

"Oh Stephen, you feel so wonderful…go slowly, it has been too long since I have had a lover and you are so big…"

I felt him slide all the way in, touching my womb. I felt so full, so alive as he began to thrust in and out. I pulled him down on to me, savoring the sensation as his hot body and mine became one. I felt my climax coming, first far away and then closer and then squeezing the entire world into my pussy.

"Stephen, fuck me, fuck me hard I am cumming cumming OOHHHH"

We climaxed within seconds of one another, screaming, laughing, crying out and sharing those moments of pure ecstasy, kissing and caressing through the afterglow. He slipped out of me, and I removed the condom with great care. I brought a soft damp cloth to clean him, and could not resist a gentle kiss on his cock and balls.

"Enough," he cried. "It is such wonderful pleasure that I cannot stand it!"

Yes, I thought to myself, it is probably enough for his first time. There was no reason to don a nightgown, not with this magnificent man next to me. I turned away, snuggled my back into his chest, and pulled his hand to my breast.

***

The next morning, Stephen returned to his hotel only long enough to check out, as I insisted that he spend his entire week in Paris at my side. We did get out of the apartment, at least long enough to eat and see the Arc de Triomphe, the Eiffel Tower and so on. But mostly, we fucked. When we woke up in the morning, before an afternoon nap, and every night—especially every night—at midnight. We did have to buy postcards to mail, because his most favorite Parisian scene—my breasts swaying just above him while I impaled myself on his magnificent cock—was not quite what either of us wanted his parents back home to know about.

All too quickly, Stephen's week in Paris came to a close. But I doubted that his amorous adventures would come to an end. The night before he was to board the train to Amsterdam, I gave him a gaily-wrapped gift—24 condoms with a note to use them in good health and to make sure they lasted at least a week. And at the train station, I bought him a ticket that just happened to be in the same compartment as a striking Dutch girl about Stephen's age who was just ahead of us in line. A little too loudly—ensuring that the Dutch girl would hear—I wished my "nephew" safe travels.

While Stephen wrote to me from Amsterdam, from Munich and from Rome, he never "kissed-and-told". He was his father's son and too much of a gentleman. I never told my next husband Jean-Paul about Stephen or his father. I will speak again when I have the emotional strength to tell about the fates and the circles they draw in our lives.